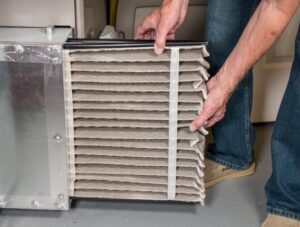 The simple answer to this question is that you can run your AC without a filter, but you don't want to and you shouldn't.
We understand why you might wonder if you can do away with using the blower filter for the air conditioner. The filter needs regular maintenance to replace it every one to three months, and if the filter is left in place, it will have a deleterious effect on the air conditioner, leading to the need for AC repair in Conyers, GA or even a full system replacement. We often remind customers of the importance of changing the filter on a regular schedule. 
So why not just go without it? Because this filter does an important job—and you may not realize just how important.