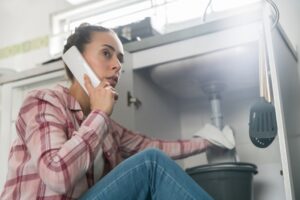 This is a big question many homeowners ask themselves when faced with any type of plumbing trouble or plumbing project. For example, "Do I really need a professional plumber for…"
Fixing a leaking pipe

Putting in new pipes

Repairing a stuck garbage disposal

Dealing with an overflowing toilet

Unclogging an obstinate clog in the shower drain

Replacing an old toilet with a new one

Maintaining the sump pump
…and plenty more. You could make your own list twice as long as this one. 
We understand that homeowners want to save money where they can, and DIY work in some situations is not only feasible and economic, it can even be fun for a home-improvement enthusiast. 
But most plumbing jobs require a professional plumber in Lawrenceville, GA to handle them accurately, effectively, and safely. Below we'll look at a few simple plumbing jobs you might be able to do yourself, and why we advise you to leave the rest to our licensed plumbers.