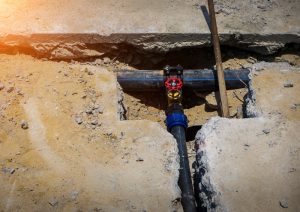 Of all the systems in your home, your plumbing system is definitely the most important! Imagine where you'd be without your shower or toilet? We reckon it wouldn't be a pretty sight!
But, if there's one component of your plumbing system that ranks supreme, it's your main water line — without it, you wouldn't have any water at all!
The trouble is that sometimes your main water line will run into trouble, which is a pretty big deal! Why? Because it can wreak havoc on the rest of your plumbing system. We assume you'd rather not pay for water leaking into your lawn, or for water going anywhere other than your faucet, toilet, or shower, correct?
So below, we have listed some of the tell-tale signs of a main water line that's gone kerflooey. All you've got to do is keep reading to find out more (oh, and of course, remember to call us when you need a Lawrenceville, GA plumber!)