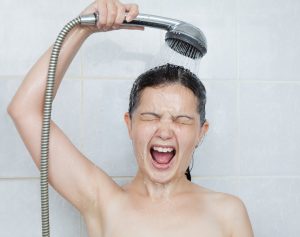 Imagine stepping into the shower on a chilly winter morning only to discover cold water? A hot shower or bath is one of the best ways to start your morning, so it's no wonder why a lack of hot water can seem like a pretty big deal. Of course, this is not something that you should have to deal with forever, so it is best to hire a professional for your plumbing in Conyers, GA right away.
There are a number of reasons as to why you might find yourself covered in goosebumps when you step into the tub, and below we have listed a few of them. Of course, only a professional plumber can diagnose the issue properly, but we figured we'd give you a bit of a head start. Keep reading to learn more! 
Your Showers Might Be Cold Because…
1. There simply isn't enough hot water
If the water in your shower is running cold, it could be that your hot water heater is unable to keep up with your household's hot water demands. The size of your water heater depends greatly on the size of your home and the number of occupants housed within. If your family is growing, or if your water heater was improperly sized in the first place, it may be hard for it to keep up.
The best solution to this problem is to invest in a new water heater.  It is best to consult with a professional plumber who can help you select the best model for your home's specific needs.
2. Your water heater is broken
Another issue that you may be dealing with is a broken water heater. If your water heater is broken, it is unlikely that it will be able to produce hot water. Check the other faucets around your house. If they are unable to provide hot water too, it is likely that this is your issue. Contact a plumber for repairs as soon as you notice the issue.
3.  The mixing valve is worn out
Your lack of hot water in the shower could be stemming from a faulty mixing valve. The mixing valve is the mechanism responsible for mixing hot and cold water together to create a desired shower temperature. If this valve wears out, it can cause an uncomfortable shower temperature. It is recommended that you hire a professional plumber to replace or repair this valve for you.
4. The water heater temperature is set too low
Sometimes, the issue you are experiencing can be quite simple. If you've been taking consistently cold showers, it could be that the temperature on your water heater has been set too low. Most hot water heaters can be adjusted to change the temperature at which the heater will hold water. If you need help adjusting the temperature, contact a professional who can show you how.
For all your plumbing and hot water needs, contact the team at Snellville Heating, Air, & Plumbing. Your comfort is our business.