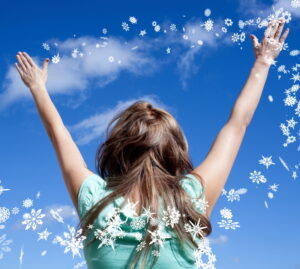 We have a winter chill in the air and days that are dropping into the 50s. The long-sleeved shirts and jackets are coming out, and in many homes central heating systems are turning on. Yes, it's almost officially winter… 
So does that mean that if you didn't already arrange for heater maintenance in Suwanee, GA that it's too late? Not at all! In fact, you might consider yourself to be just in time. Remembering to get it done at all already puts you ahead of many homeowners who let this vital yearly service slip their minds.
Early fall is nice, but in Georgia December also works for maintenance
The standard recommendation from HVAC technicians about heating maintenance tune-ups and inspections is to arrange for them in the early fall. This ensures the heating system is in the best shape before the weather can start to cool off. Plus, fall is one of the least busy times of the year for HVAC technicians because they aren't rushing to answer emergency AC and heating repair calls. 
Since Georgia enjoys milder winters than many more northern areas, delaying heating maintenance until December isn't a terrible mistake—or any kind of mistake. We have our coldest month in February when the average low is 37°F. December still has warm days, and if you have maintenance done now, you'll have your heater set for the coldest days ahead. 
There is no expiration date for heating maintenance
No matter where you live, the only hard and fast "date" for heating maintenance is that it's done each year. Otherwise, there's no expiration date. We don't want you to think that because you missed the best window for heating maintenance that you'd better just skip it and wait until next year. Better late than not at all, because a heating system that misses maintenance can run into serious problems:
A heater at a much higher chance of requiring

repairs

. The majority of heating system malfunctions are due to neglect of maintenance. When you keep current with annual maintenance, you'll eliminate more than 50% of repairs the heater would otherwise need. 

A heater will run at lower

energy efficiency

when it misses annual maintenance. The gap in professional service—which includes cleanings, adjustments, lubrication for moving parts—gives a heater a chance to wear down and accumulate dust and dirt. This will make the heater drain more power to run and force you to pay more for your comfort. 

Gas furnaces can develop

safety

problems without the routine inspections that are part of maintenance. Technicians carefully examine a furnace to look for heat exchanger cracks, gas leaks, and malfunctions in safety mechanisms. The best way to ensure a gas furnace runs safely through its service life is to stay current with maintenance.

A heating system may have its manufacturer's

warranty

voided without evidence of annual maintenance from professionals. 

A heater can lose years off its

life expectancy

when it doesn't have maintenance every year.
We hope we've convinced you to schedule your heating maintenance as soon as possible. Join our Comfort Club and we'll make annual maintenance for your heater and AC much easier!
At Snellville Heating, Air and Plumbing, Your Comfort Is OUR Business. Get on the schedule for heating maintenance today!