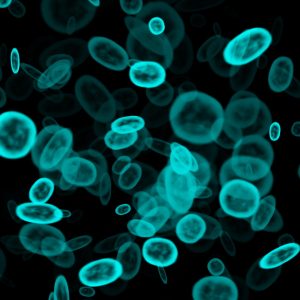 So you've realized that you have poor indoor air quality in your home and you're just not getting it—what in the world is going on? You take good care of your home, you take the extra effort to make it look nice on top of keeping it clean, and you feel like your indoor air quality should be good because of this, right?
Unfortunately, this just isn't the case. Indoor air quality is a tricky thing and it has some often unexpected variables that contribute to it. If you need to improve your indoor air quality, we'd like to recommend an air purifier in Lawrenceville, GA. We'll unpack this more below, but an air purifier can meet the needs of almost any resident here.
Getting Down to Business
So let's talk about it! Why is your indoor air quality suffering so severely? Here are a few potential causes:
You Have Poor Insulation
Do you find your home feeling drafty in winter? Maybe you have those rooms that just never seem to get as cool as others in summer. This is a sign that you have poor insulation.
Insulation is what slows down the transfer of heat energy in your home. In laymen's terms, this means that it will help your home stay toasty in the winter and cool in the summer the way that you want it to. This also means that you won't be wasting your time or money by blowing conditioned air into a home where it's going to go to waste.
You Have a New Home
Yes! You read this correctly. Everything that's new isn't always better. Your indoor air quality might be bad if you live in a newer home because these homes are built with energy efficiency in mind. This means that they're tightly sealed and any contaminant that gets in stays in with little chance of escaping.
You Have an Old Home
We know what you might be thinking—I'm in bad shape if I have a new or old home? Not exactly—we're talking about specific circumstances here. If you live in an older home that was built with materials that are now dismally out of date, then this is a problem. It's nothing that can't be fixed with a little time and attention though.
Why An Air Purifier?
So we touched on this above, but why should you choose an air purifier for your home? Well, air purifiers are what's going to work seamlessly with your air conditioning system this summer to zap away the contaminants floating around in your indoor air. If you find that you need a little extra assistance after you lay the groundwork for a home with healthy IAQ, an air purifier is what's going to give it to you.
Come to our professionals. We'll match you with the best of the best in the air purification world. We only want to give you conscientious and worthwhile service because we understand that your indoor air quality is important.
Contact Snellville Heating, Air and Plumbing today for your indoor air quality work. Your Comfort is OUR Business.