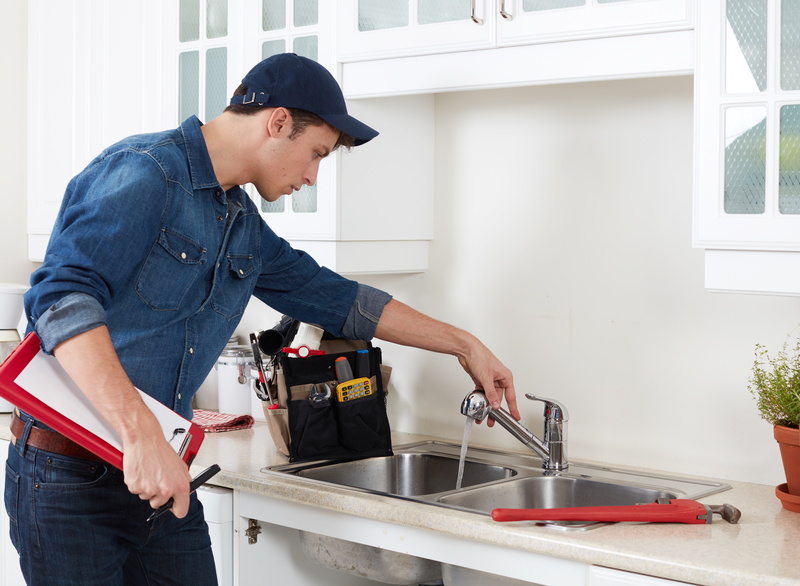 The plumbing in your kitchen can take a beating when you consider that you are washing hands, washing dishes, and even using the garbage disposal to help you get rid of some food scraps. Having a clog, the kitchen drain is not the most fun thing to face.
If you struggle with kitchen drain clogs and need professional help with kitchen plumbing in Stone Mountain, GA, our team is here to help. In the meantime, you can keep reading to learn how to prevent drain clogs from ever happening in the first place.
Avoid Drain Chemicals
Before we even begin talking about how to prevent clogs, we need to address one thing. Many homeowners stop at their local hardware store and grab a bottle of drain cleaner in an attempt to break up clogs on their own. However, these chemicals can be extremely dangerous for your plumbing.
They don't just break up tough clogs, they can also do damage to your entire plumbing system. No plumbing problem is too big or too small for us to come and help. We would rather it be done the right way then for a dangerous chemical to do more damage to your home's plumbing.
Preventing Kitchen Drain Clogs
Now onto Tips for preventing clogged drains. After all, the best way to address dream hogs is to stay away from them in the first place.
Use a Strainer
One best practice that you can implement is always having a strainer in your sink drains. Usually they are made of mesh or a basket like material and are designed to trap debris. That would otherwise go down your drains. Even if you have a garbage disposal, it's a good idea to be careful about what you rinse down your drains.
Avoid Grease
One of the biggest culprits of kitchen drain clogs is grease. When you wash oil or grease down your drains, it can stick to the sides of your plumbing and capture other food particles. Over time, these clogs can become significant. No amount of hot water will help to break down the grease and oil to get rid of the clog.
Garbage Disposal Care
If you do have a garbage disposal, you can practice using it responsibly. You should avoid putting anything dance down your drain, even in your garbage disposal. Examples include:
Coffee grounds
Any type of meat or bones
Eggshells
Starchy foods like rice and pasta
Fruits and vegetables that are fibrous or have peels
Any and all chemicals or paint
Paper towels, napkins, or wipes
You can also wash your garbage disposal regularly using hot water and soap. Ideally, you want to do this at least once a week. Then anytime you use your garbage disposal, leave the cold water running for around a minute after you turn it off. This practice can help to flush down leftover food particles and ensure they make it completely out of your plumbing system.
Your Comfort Is OUR Business. Contact us today to schedule your appointment for kitchen plumbing service.