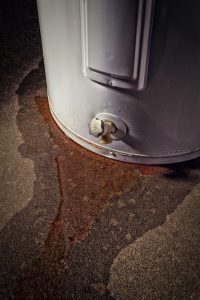 Plumbing leaks can really put a damper on your day. They aren't just inconvenient. A leak can cause damage to your home and belongings in addition to costing a lot on your monthly water bill and in repair fees. But you can avoid leaks by learning the early signs of plumbing problems. 
Then you can address issues before they get worse, preventing unnecessary damage and curbing repair costs. If you need a plumber in Conyers, GA, our team can help. In the meantime, you can learn about the signs of plumbing leaks so you know when to schedule a plumbing appointment. And if you have any doubts about whether you have a leak, just give us a call and tell us what your concerns are. 
Hidden Leaks
If you open your bathroom cabinet and see water pooling under your pipes, you obviously have a leak. But not all leaks are that easy to identify. A large majority of your pipes aren't easily accessible, so you can't see whether or not you have a leak. But there are still signs you can watch out for, like: 
Increasing water usage – It's not just about how much your water bill is each month. If you notice that your water usage goes up without an explanation, you likely have a leak. Your water usage fluctuates some from month to month, but not a lot. 
Water heater problems – Most leaks happen in hot water lines. A leak in a hot water line will lead to your water heater turning on when it's not in use. If you notice that your water heater turns on when there isn't water running (think sinks, showers, dishwashers, washing machines) then you may have a leak somewhere. 
Water marks – Sometimes leaks are so small that you don't see significant water damage at first. But if you notice areas on your walls or ceiling that look discolored, a leak may be to blame. As the leak progresses, the discolored area may begin to sag and show signs of mold or mildew. 
Feeling warmth – If there is an area of your floor that feels unusually warm, it may be due to a leak. When hot water lines leak, the heat spreads to surrounding areas. You may not feel the water at first, but eventually you will. Don't ignore this early sign of a leak until it gets worse.
Humidity – If the air in your home feels thicker than usual, a leak may be to blame. A leak can increase the amount of water that is in the air, also known as humidity. By the time your home feels more humid, a leak may be really bad. 
Mold and mildew – High humidity can also be to blame for mold and mildew growth. First, check to make sure your windows and doors all have secure seals. If you think cool air is escaping and letting humidity in, address the problem. But if there isn't an obvious reason for mold or mildew, you may have a leak. 
Losing water pressure – A leak can take away water pressure from your everyday use. If you begin to experience persistently low water pressure, call an expert to check your plumbing. 
If you notice any of these signs, find your home's water meter and write down the reading. Then commit to not using any water for a given period of time – maybe a couple of hours. If the water reading changes, you might have a leak.
Your Comfort Is OUR Business. Contact us today to schedule an appointment to address potential plumbing leaks in your home.