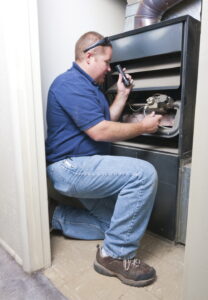 If you've had your heater for ten years or longer, a replacement is imminent. While your heating system could last for years to come, it's also likely that you'll need to replace your heater sooner rather than later. Ideally, you want to stay ahead of heater problems and replace your unit before it breaks down completely and leaves you in a lurch.
But what are the symptoms of a failing heating system? If you know the signs of heater problems, you can repair or address them before they get worse and lead to even bigger heater problems. If you need heater repair in Suwanee, GA, our team can help. We can answer your questions and even assess your heater to offer a recommendation for maintenance or replacement.
How to Identify Heating Problems
No matter what kind of heater you have in your home, the signs of problems are largely the same. So, from gas to electric and furnaces to heat pumps, these tips can help you learn more about your heater. It's easy to stay ahead of heater breakdowns when you address problems early on.
Unusual smells – Sure, you may smell something unusual when you first turn your heater on for the season, but that's only because your heater has been off since the end of last winter. If the air coming from your heater is musty or smells like something is burning, there's a problem.
Thermostat warnings – Many smart thermostats have the capability to alert you when something is wrong with a sensor. If you don't have a smart thermostat, you may want to invest in one. Your smart thermostat may be able to identify a problem before you're even aware of it.
Loud noises – Your heater does make some sounds, but none of them should be loud or alarming. If your heater starts to make knocking, banging, rattling, or grinding sounds, something is wrong. A part may be loose or something needs lubrication.
Lack of heat – This may seem obvious, but if your heater isn't producing heat then something is wrong. The air may be lukewarm and you may still be comfortable, but you shouldn't ignore this sign. Your heater has one job–to heat your home. Noticing a significant difference in the air temperature can mean that your heater needs maintenance or repairs.
Short cycling – Sometimes your heater is still running, but it's turning on and off much more often than it should. You may be tempted to ignore this because your heater is still working, but short cycling adds a lot of strain to your heater motor.
How to Address Heating Problems
You should always call for a heater service appointment if you have doubts about how your heater is working. Our team can assess the problem and offer a solution. If your heater repairs begin to add up too quickly, it may be time to replace your heating system completely. A newer unit will have a higher efficiency rating and can reduce your energy costs every month for the life of the unit.
Your Comfort Is OUR Business. Schedule an appointment today to get started.