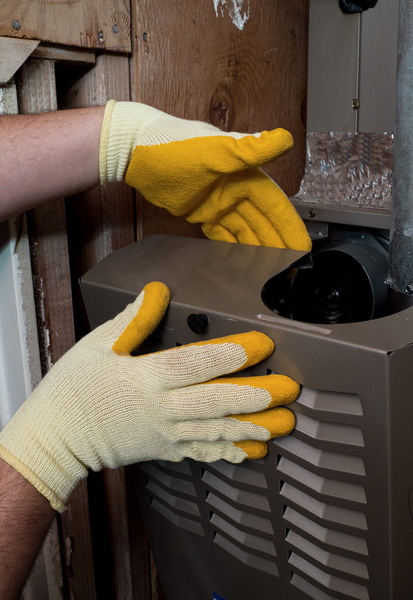 Hearing unusual sounds from any appliance in your home is always concerning. You don't know what's wrong, but you do know that something is wrong. And when those unusual sounds are coming from your furnace, it's even more concerning. After all, it's the middle of winter and you just want to stay warm without running into any problems.
The good news is, if you pay attention to the sounds and get the problems addressed early, you can stay ahead of furnace repair in Lawrenceville, GA. Ignoring unusual furnace sounds will only make the problems worse. Keep reading to learn more about unusual furnace sounds and what they mean. Then you'll know when to give us a call for furnace maintenance. 
Clicking
If you have an older furnace, hearing a small clicking sound before warm air blows into your home is completely normal. But if you have a newer furnace, you definitely don't want to hear clicking because it can indicate that something is wrong.
Grinding
If it ever sounds like metal and metal are scraping together, then you may have a part that is loose or bent. Grinding sounds can also come from bearings that lose lubrication over time. With preventative maintenance, you can fix these problems before the parts need to be replaced completely.
Rattling
A rattling sound can also indicate loose parts. But with rattling, the parts are usually smaller and sound more like they are knocking around than grinding. In some cases, it may just be that a door is loose and rattles as your heater runs. But if that isn't the problem, then you need an expert to do some digging and figure it out. Even a very small loose part can cause a lot of damage inside your furnace.
Booming
This is particularly concerning if you have a gas furnace. Ideally, your furnace uses the precise amount of gas necessary to heat your home. If too much gas builds up, it can create an increase in pressure. Then, when the burner ignites, there is a small explosion that happens due to the extra gas, causing a booming sound.
Ignoring this sign of heater problems can lead to a cracked heat exchanger. Since a cracked heat exchanger cannot be repaired, you may have to replace your entire heater sooner than you were planning to.
If you ever hear a booming sound, turn your heater off right away and give us a call. We may be able to fix the problem before there is significant damage to your heat exchanger. But if the small explosions continue to happen because of too much gas, your home and family are at risk.
Your Comfort Is OUR Business. Schedule an appointment today for heater service.